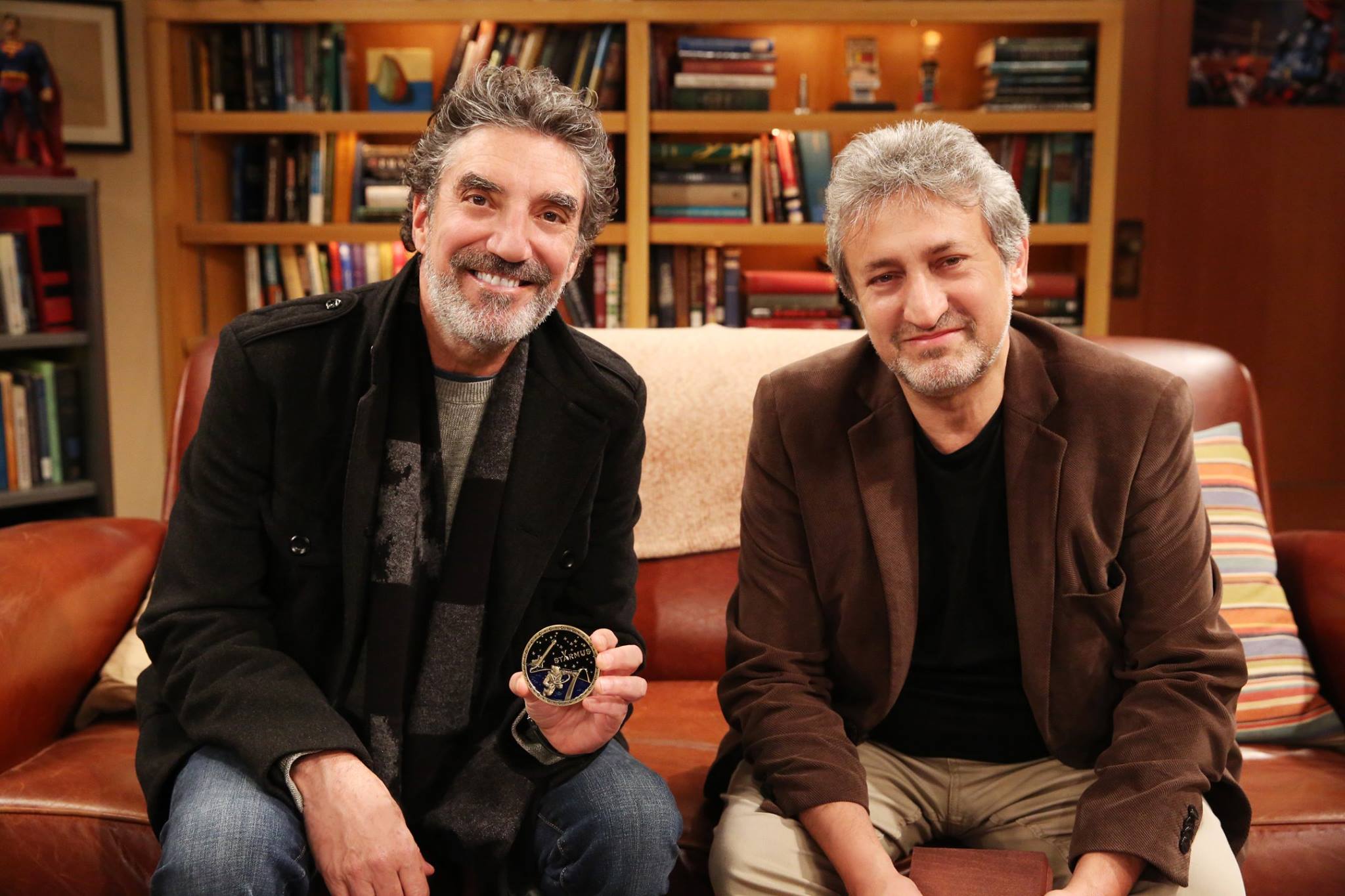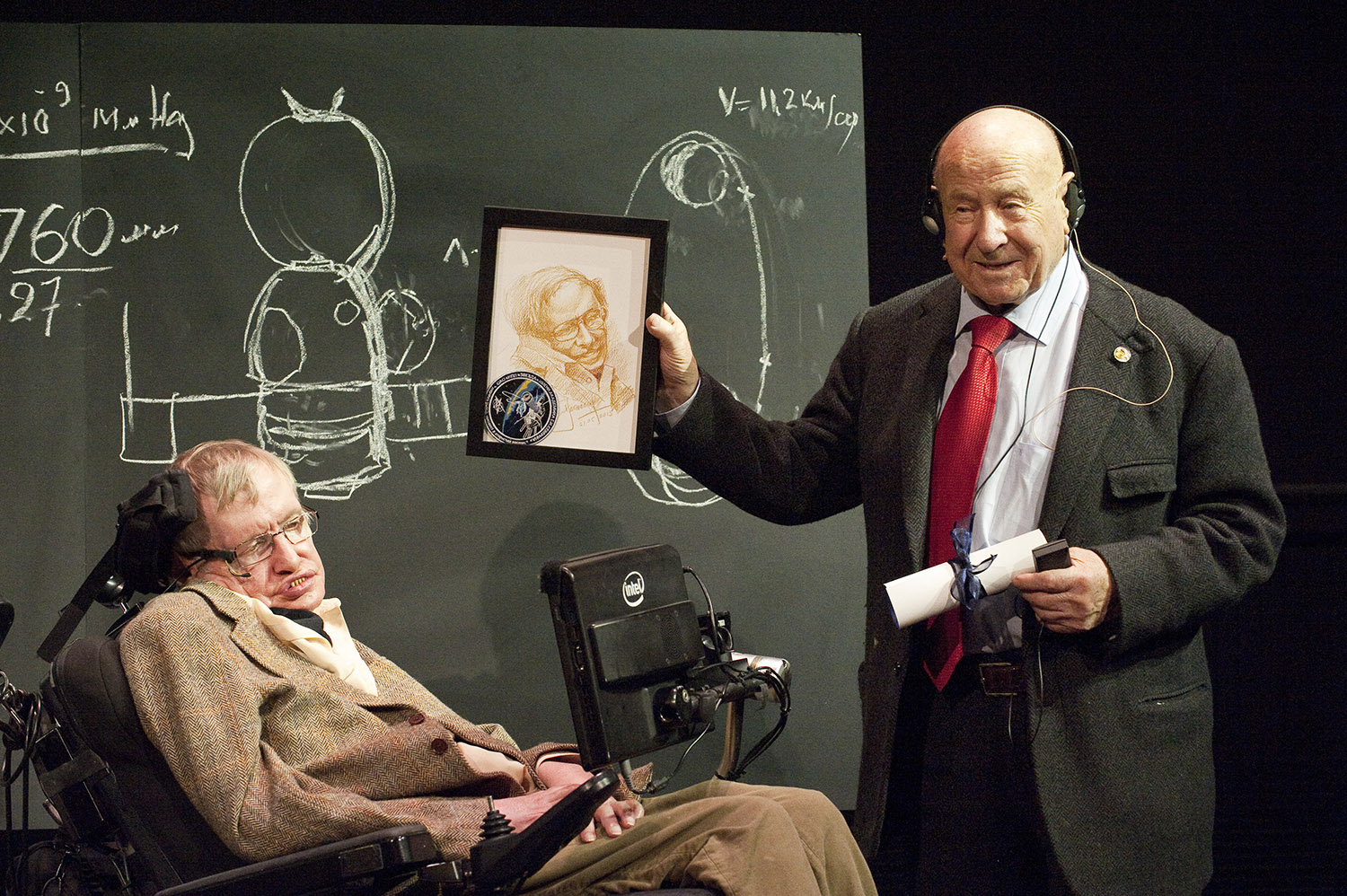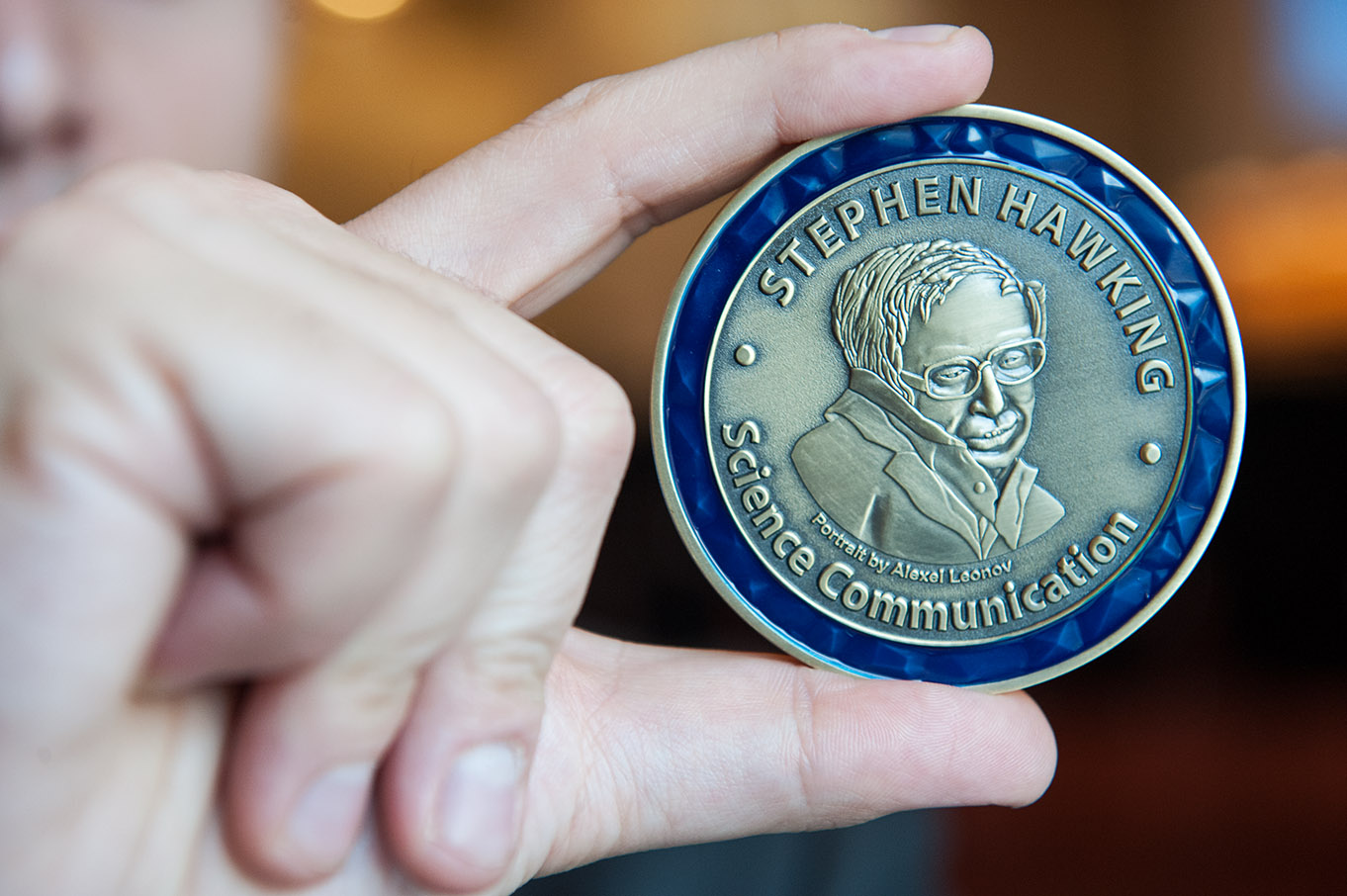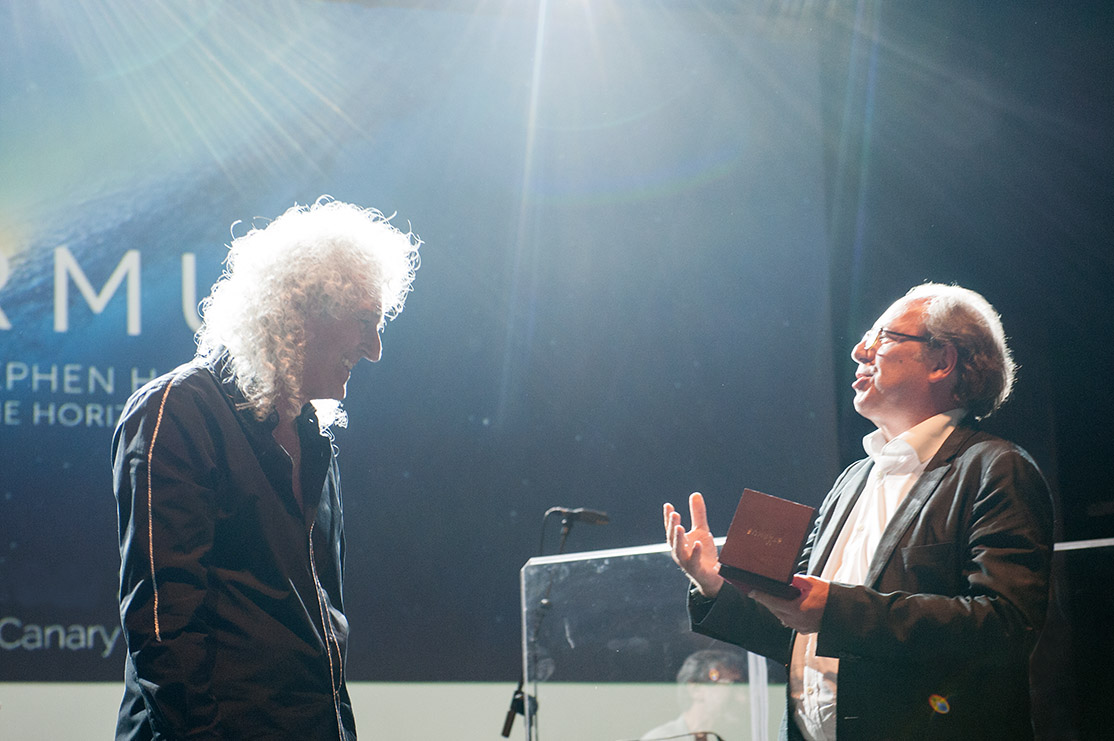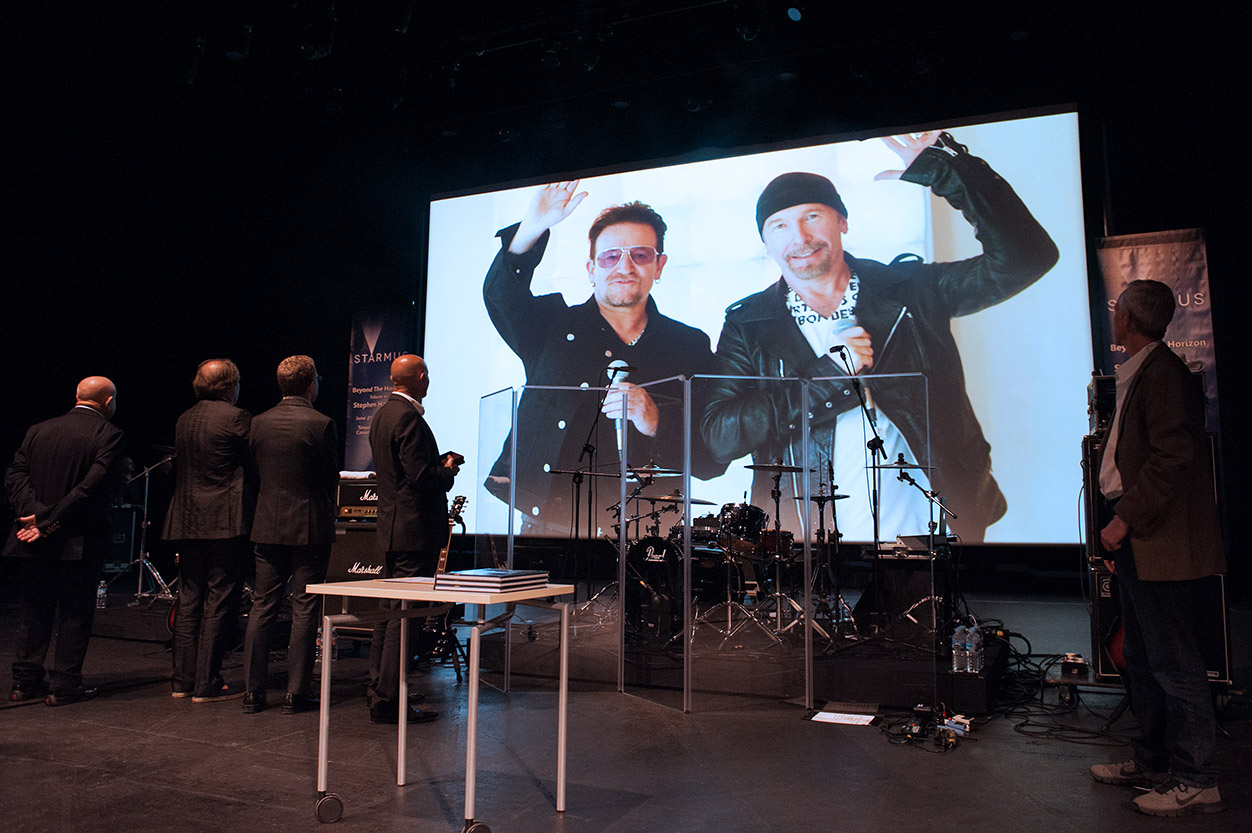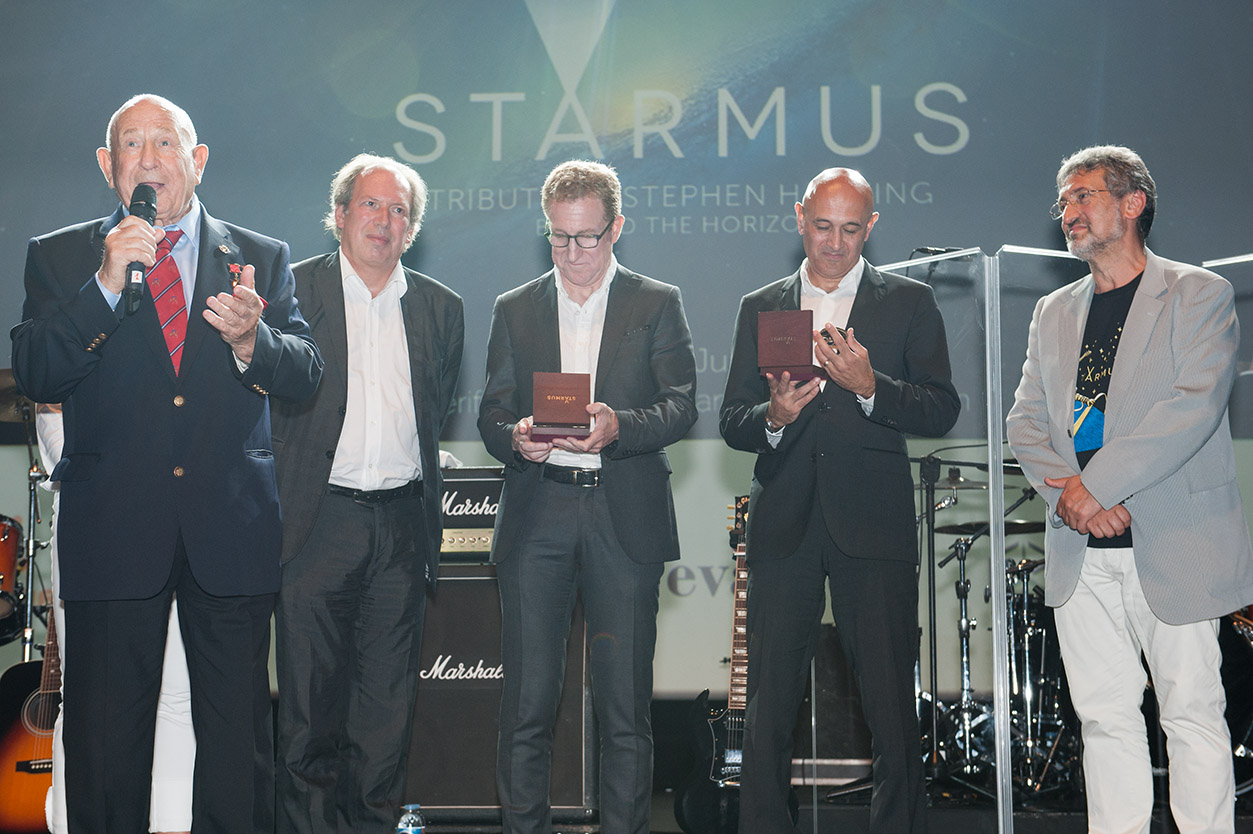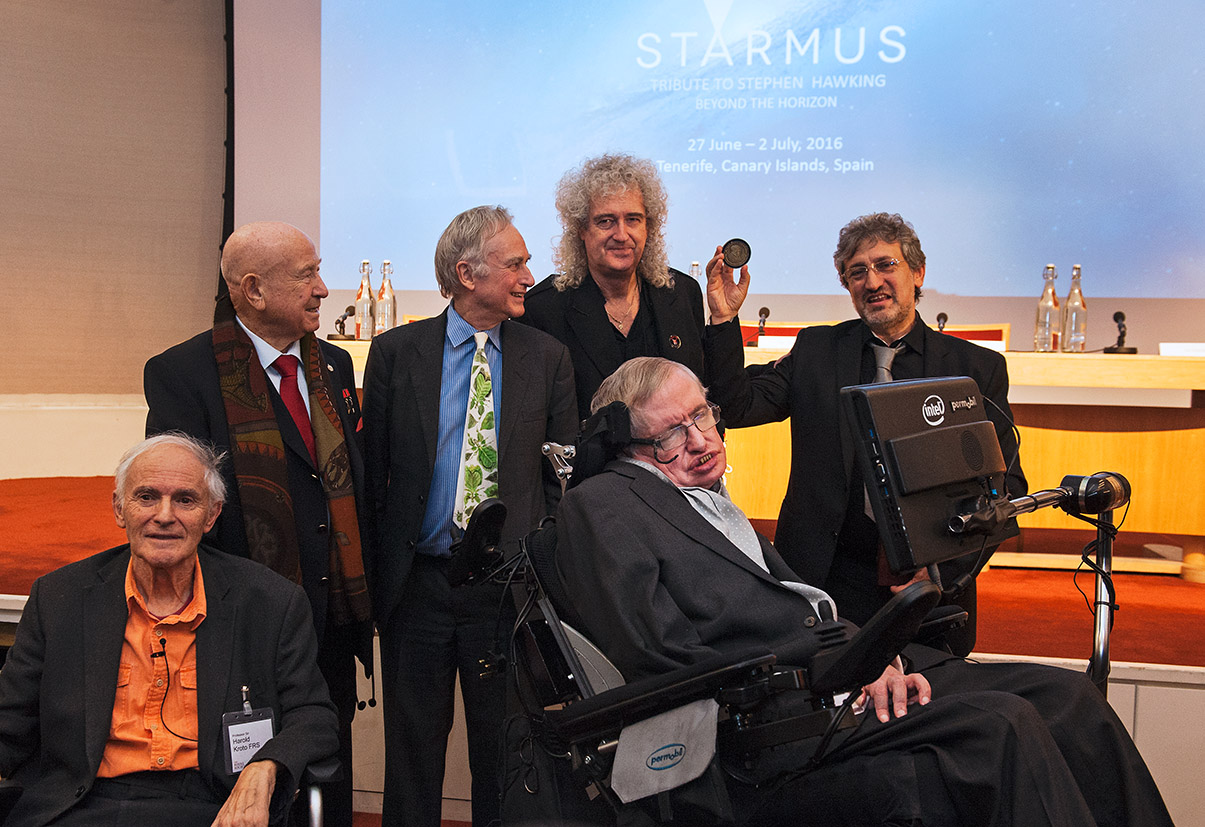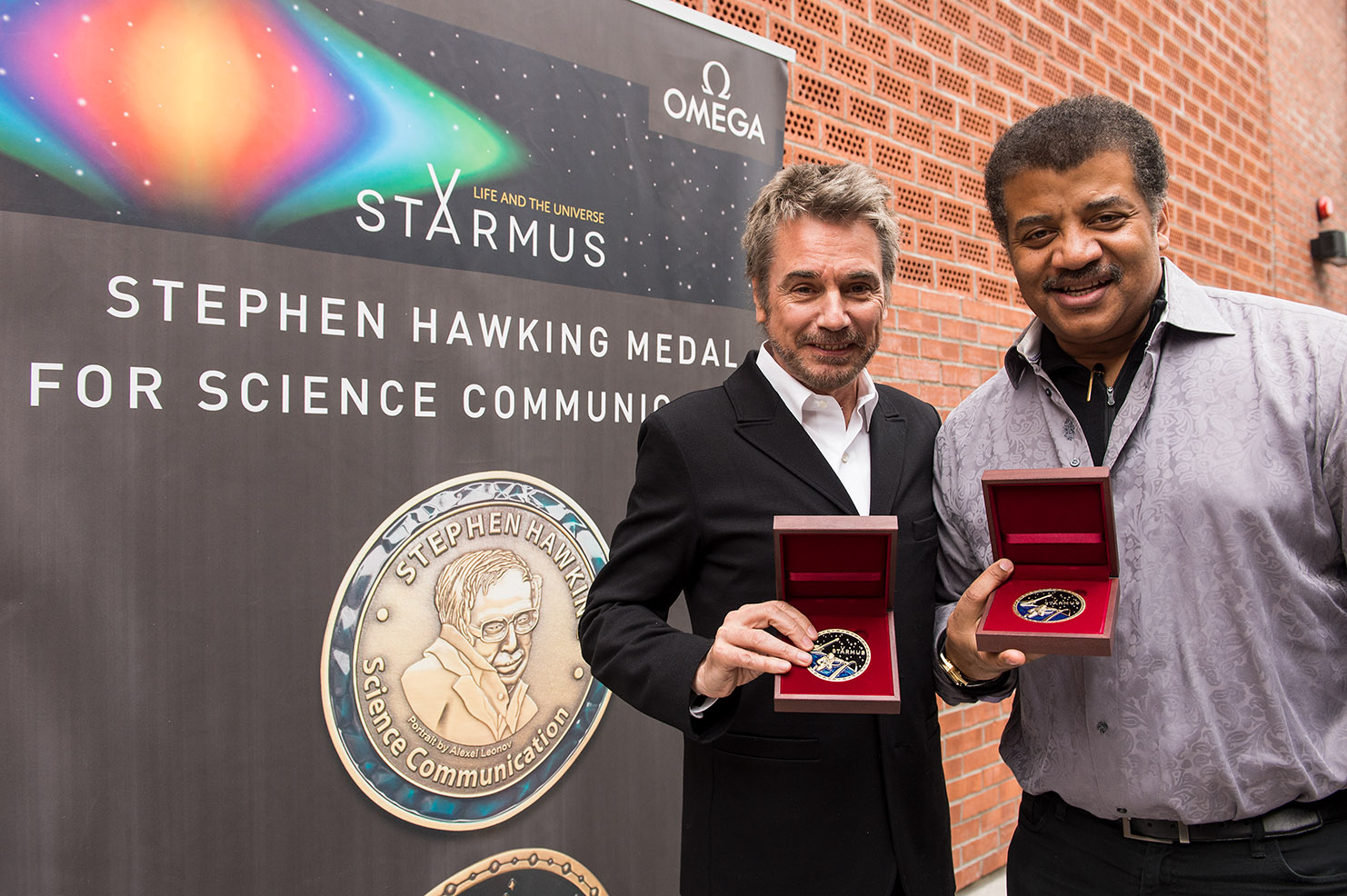 Under the name of the greatest scientist of the 20th and early 21st centuries, Stephen Hawking, and sponsored by Starmus, the most ambitious Science festival of all time, the Stephen Hawking Science Medal is a prestigious award which recognizes the merit of popular science on an international level.
The design of the medal used a portrait of Professor Hawking by cosmonaut Alexei Leonov, the first man to perform a spacewalk and member of the Advisory Council Starmus since its first edition. The other side combines the image of Alexei Leonov of the first spacewalk and the iconic guitar – the "Red Special" – to demonstrate music, another major component of the Starmus Festival.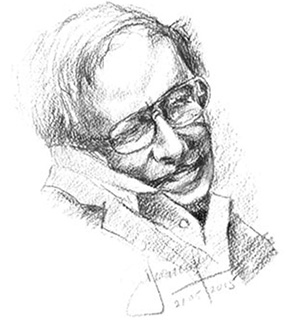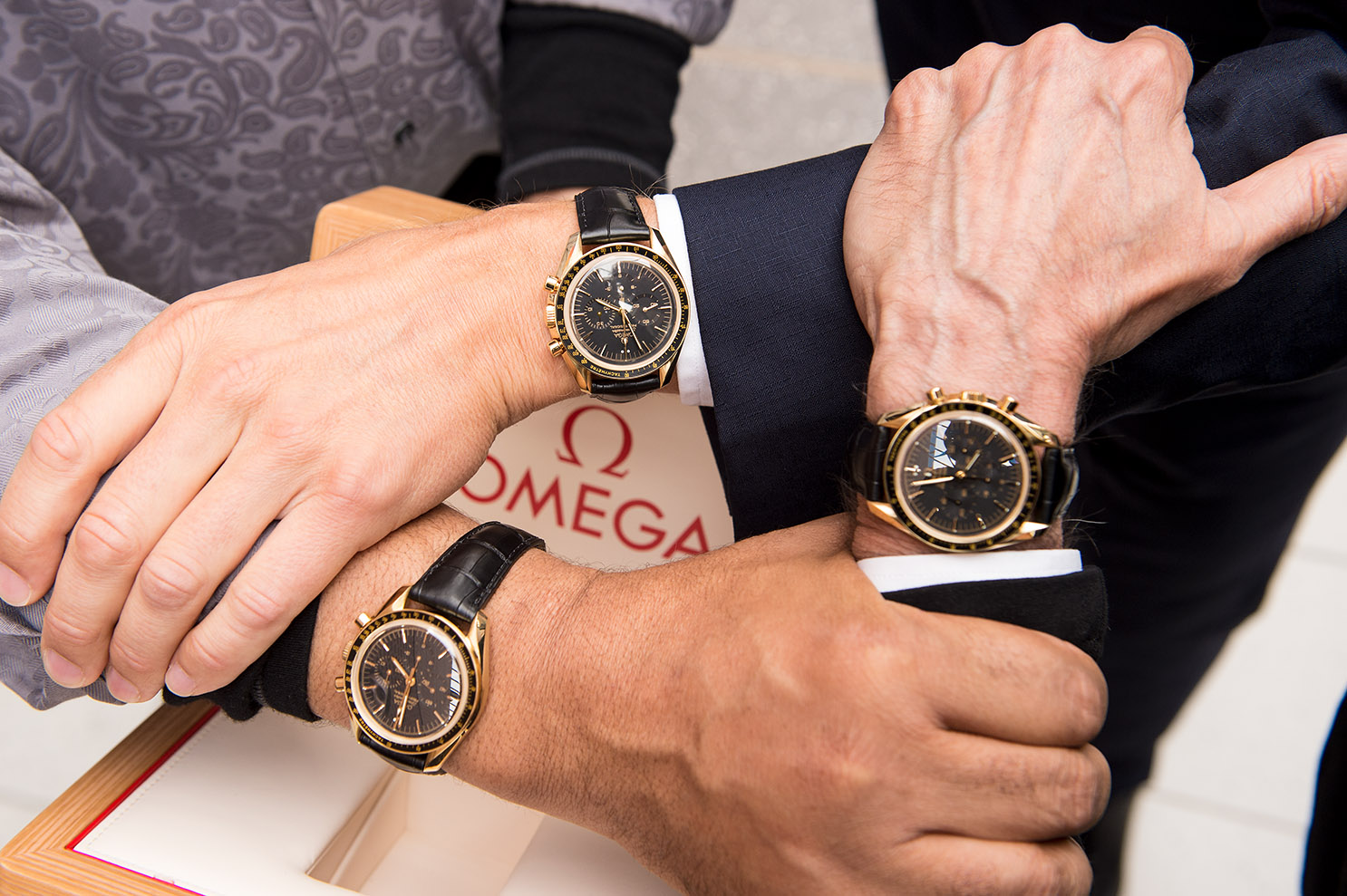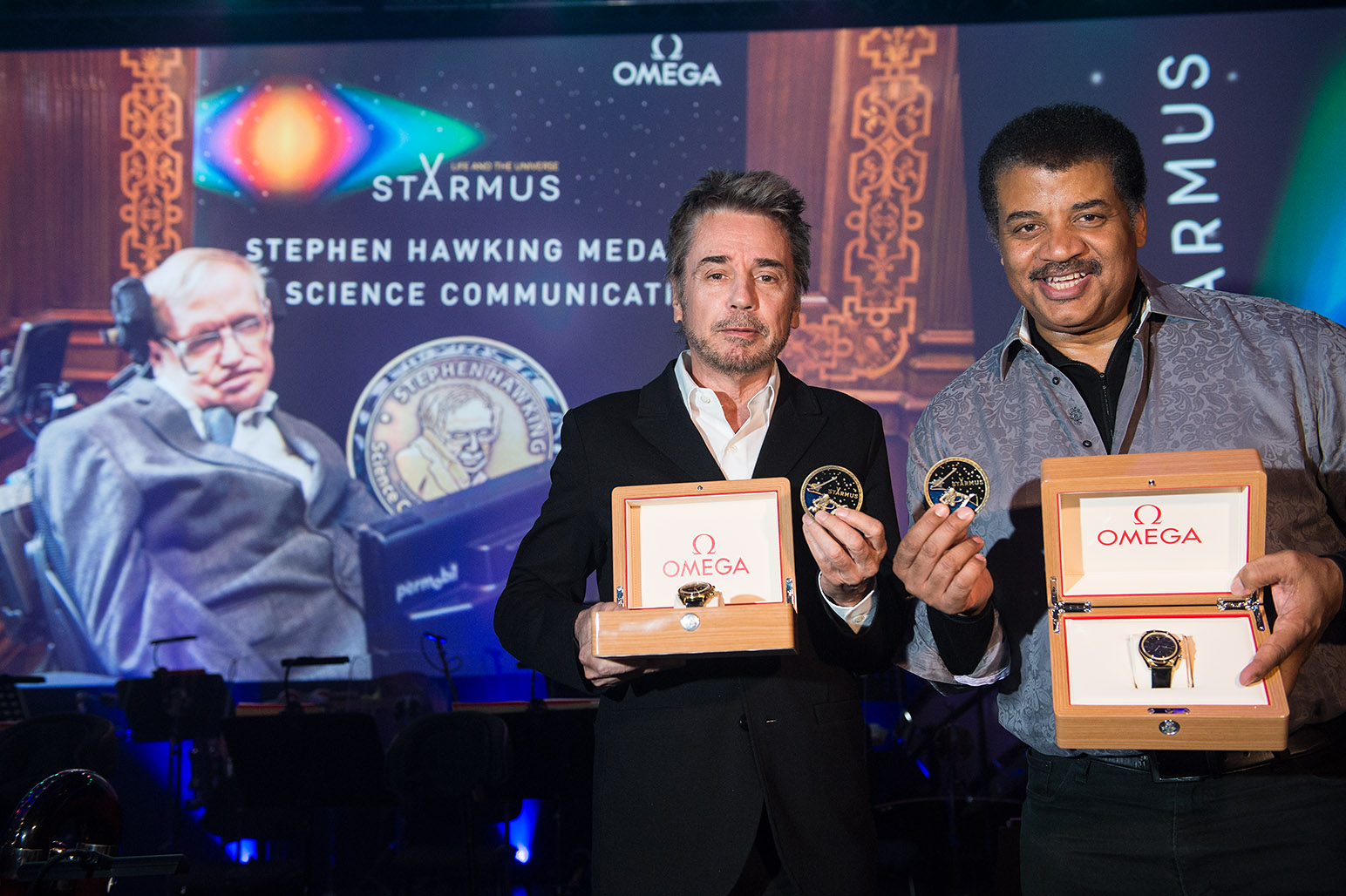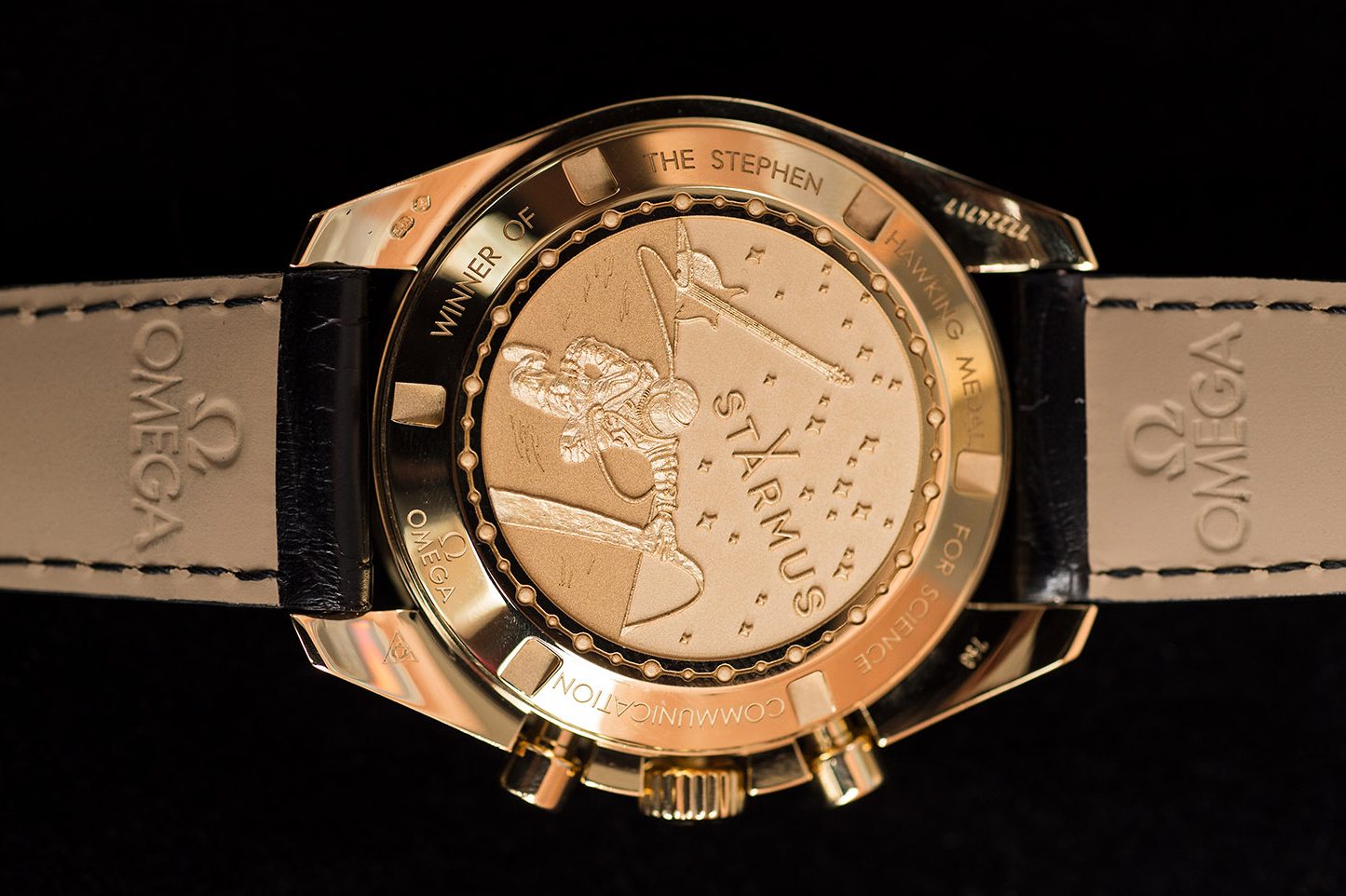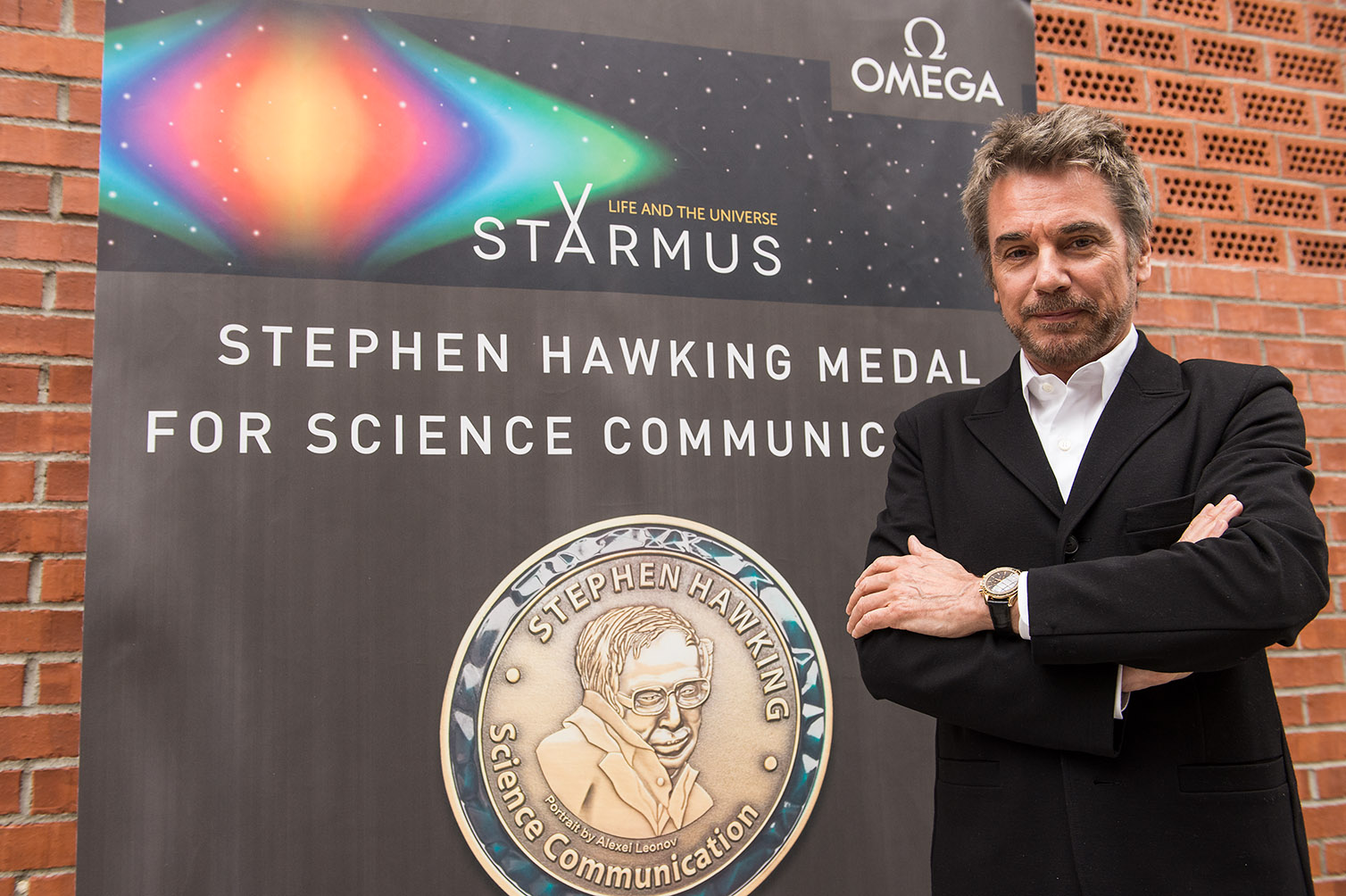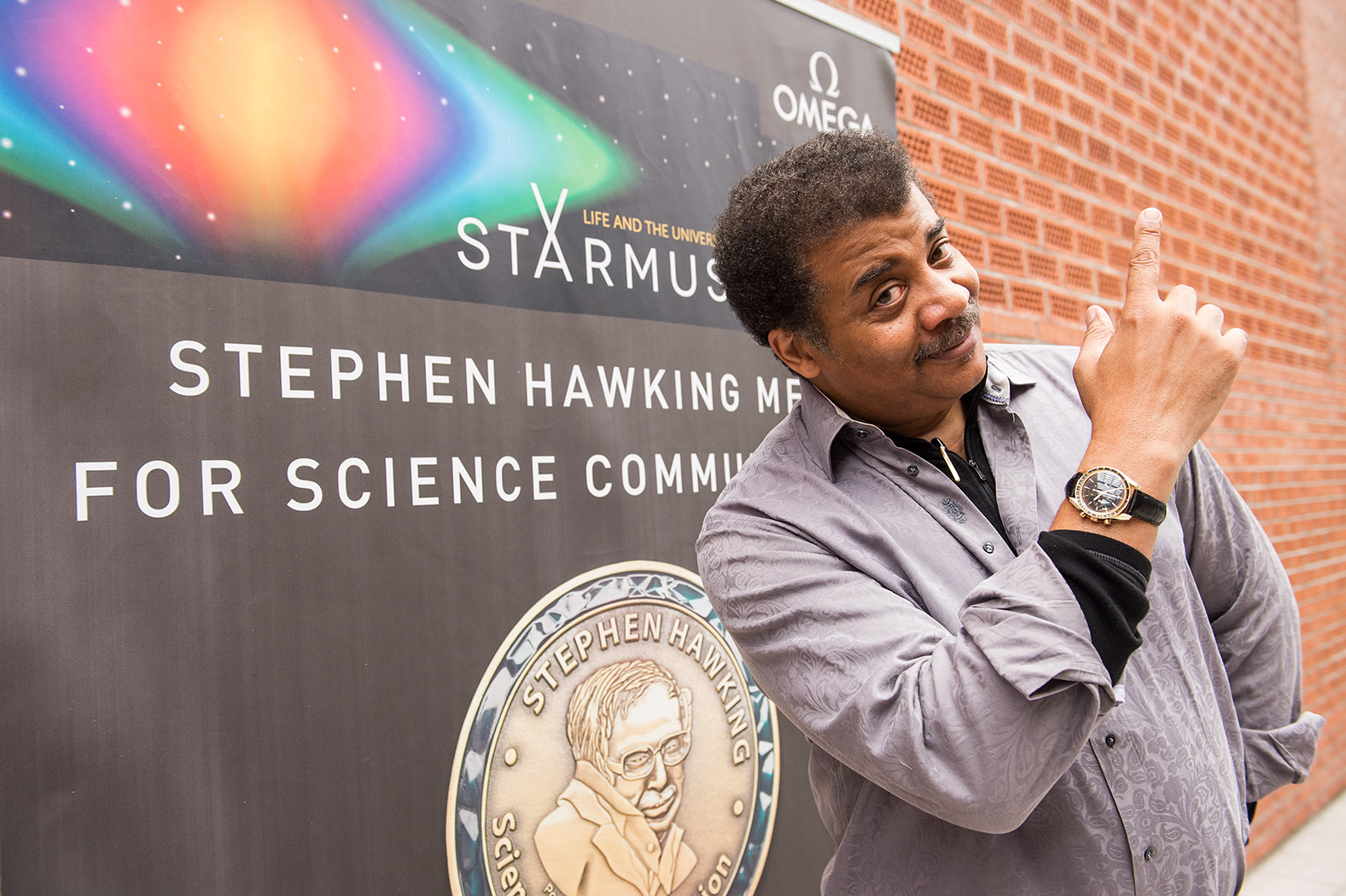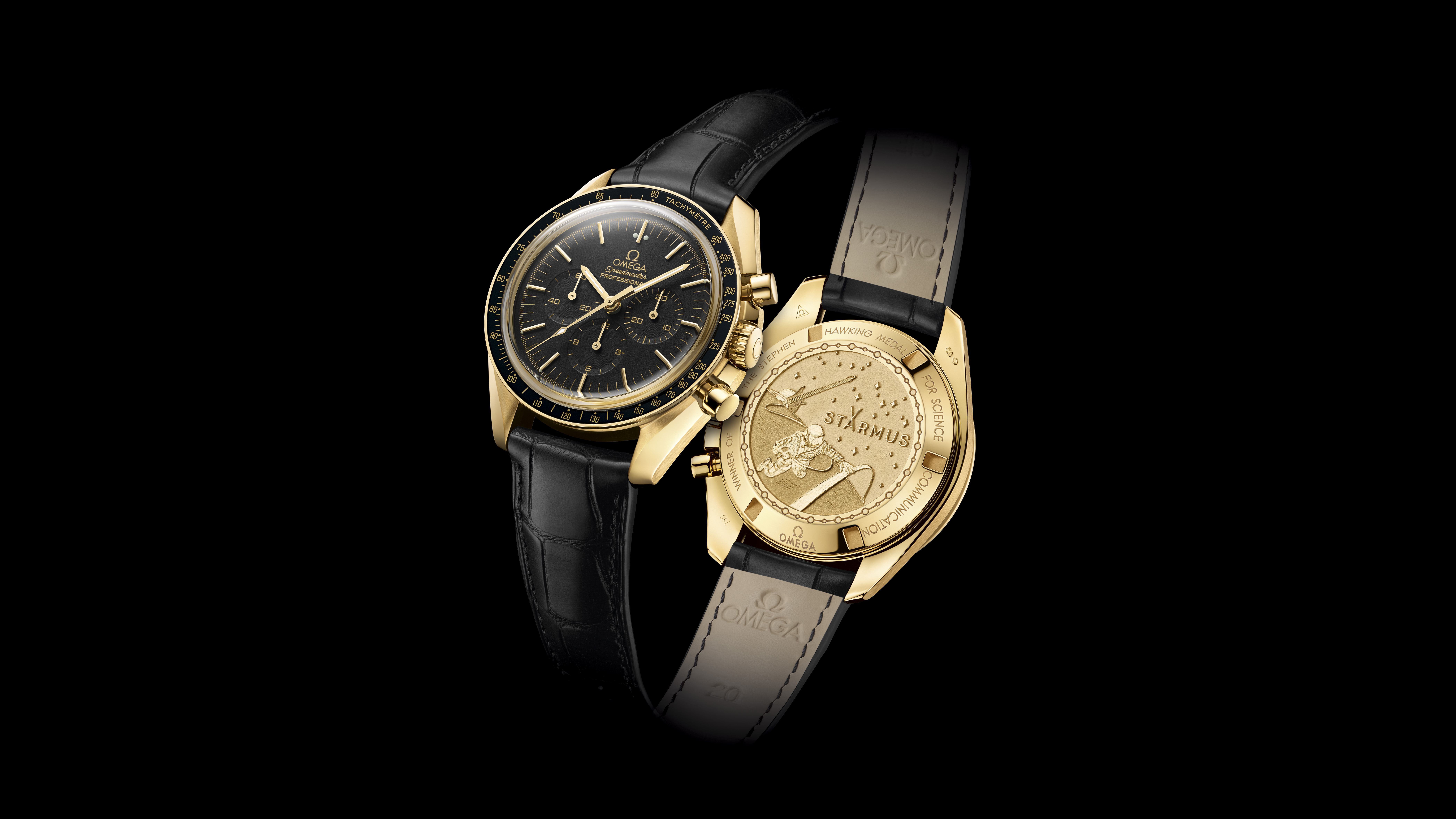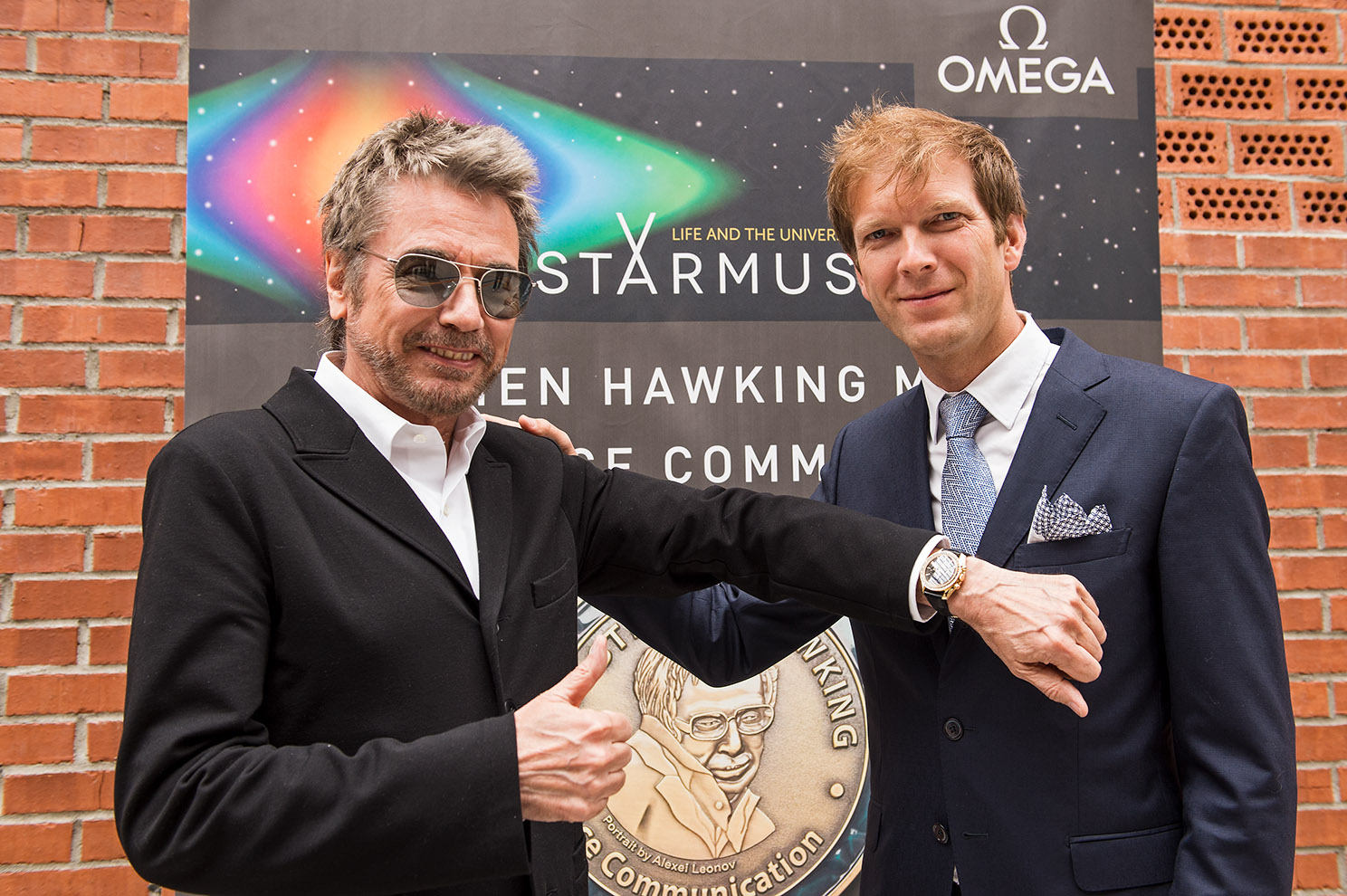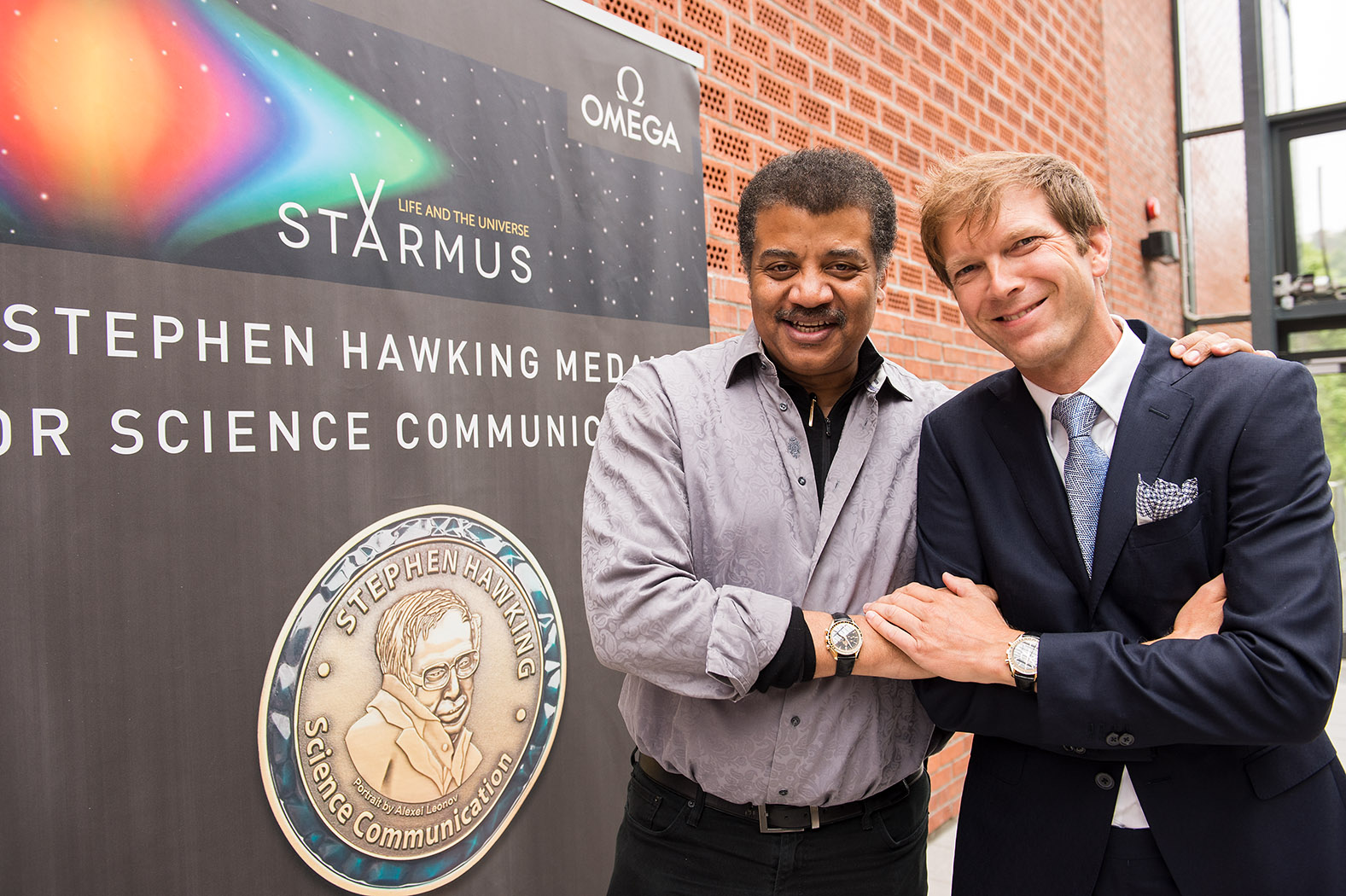 At a special press conference at the Royal Society in London, the Starmus Festival announced its new partnership with the prestigious Swiss watchmaker OMEGA.
OMEGA's own pioneering history is filled with scientific accomplishment including the conquests of space and the ocean, as well as revolutionary breakthroughs in magnetic watchmaking and precision.
The 18K yellow gold watch presented to the winners, the OMEGA Speedmaster Moonwatch Professional Chronograph 42 mm, is distinguished by its unique caseback which includes the words "WINNER OF THE STEPHEN HAWKING MEDAL FOR SCIENCE COMMUNICATION", as well as a laser-engraved medallion that follows the exact design of the medal itself