Why Armenia
The sixth Starmus, one of the world-scale science and art festivals will take place in September 2021 in Yerevan, Armenia, to celebrate science communication with world- class scientists, artists and astronauts Every nation, big or small, can contribute to establishing peace on the Earth and beyond it.
One of the most ancient cultures in the world, Armenia has always focused on creating and constructing, despite innumerable challenges.
Armenia: building a peaceful future through complicated times.
Armenia: the cradle of civilisation striving for peace. Civilisation is based on peace, science and arts.
Starmus is going to Armenia to celebrate the 50th anniversary of MARS 3 and MARINER 9 missions and to promote the idea of peaceful cooperation on Earth and in Space.
Building a peaceful and sustainable civilisation requires the effort of all nations, big or small, and Armenia is a perfect example of an ancient culture which has endured many hardships maintaining its values, creativity and longing for peace and progress.
Civilisation is peace.
Welcome to one of the most ancient civilisations on Earth!
The Economist's country of the year 2018
Welcome To The World's Next Tech Hub: Armenia
Ten Places That Deserve More Travelers
Yerevan included in National Geographic 2020 Cool List for travel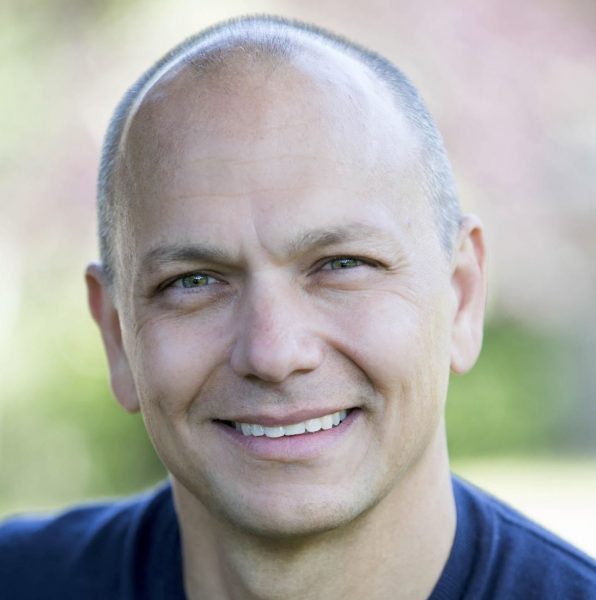 TONY FADELL
iPod inventor and Nest founder
Last year, I was honored to sit in Stephen Hawking's chair at STARMUS to support our next generation of leaders and promote a necessary spirit of discovery. In 2017, I was also honored to receive the President of Armenia's award for Global Information Technologies to help Armenia continue to grow a deeper culture of innovation. I'm excited to see that STARMUS 2021 will be hosted in beautiful Armenia bringing together some of the worlds most intelligent leaders and those with world changing views.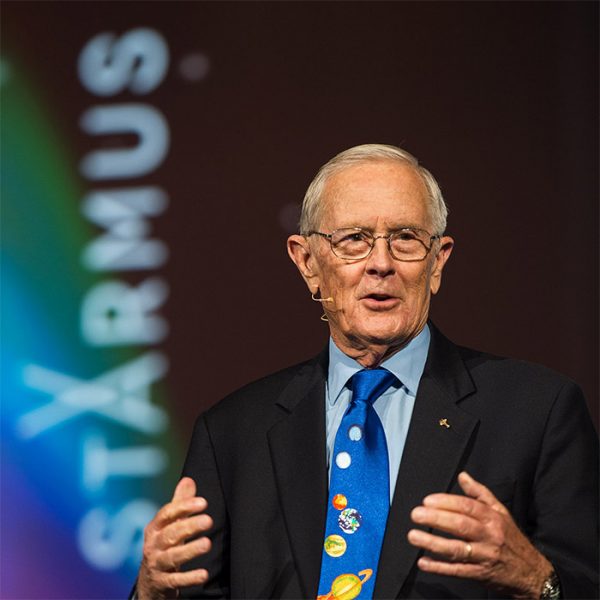 CHARLIE DUKE
Apollo 16 Lunar Module Pilot
I am excited about Starmus 6. I have had the pleasure of attending and participating in 4 previous conferences and all were stimulating and entertaining. My wife and I had the pleasure of visiting Armenia several years ago. It is a wonderful country with outstanding museums and ancient historical monuments. We were welcomed by the wonderful people of Armenia. We look forward to our next visit and Starmus 6.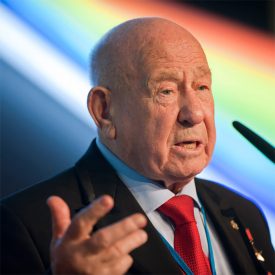 ALEXEI LEONOV
Cosmonaut. Fisrt spacewalker and Commander of Soyuz-Apollo Starmus Advisory Board Member from 2010-2019
From an interview at EU Headquarters, Brussels, May 2017
I would like Starmus to travel around the world to inspire many people and change the way we think about the Universe and ourselves. And who knows, maybe one day Starmus will take place in Russia or Armenia. If it does, it will be a historic event for Armenians. I love Armenia, a country with very intelligent and hard-working people who create science and arts out of stones! I have been on this ancient land, one of the oldest in world, on many different occasions. I think Bill (Anders) from Apollo 8, Buzz Aldrin (Apollo 11) and Charlie (Duke) have been there too. I also have personal reasons to feel close to Armenians and hope to return to Armenia again. And who knows, maybe it will be with Starmus.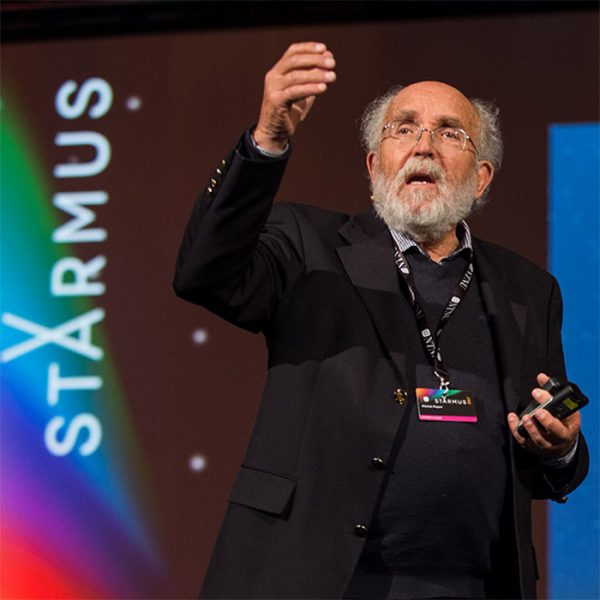 Michel Mayor
Nobel Laureate Astrophysicist
Switzerland
Armenia: Land of an ancient culture, monasteries and churches over a thousand years old, breathtaking landscapes, of course, but also a land of great human warmth and gastronomic traditions. Here you will taste better than elsewhere the magic mixture of science and music: STARMUS. Having participated in almost all of the STARMUS festival, I have fond memories of moving encounters, with the "moon walkers", or with these musicians who marked our era, or even these scientists who advance knowledge, this heritage of all 'humanity'. But don't leave this land of history without exploring its monasteries. My favorite: Tatev, a monastery at the end of a rocky promontory, overlooking deep canyons. Superb.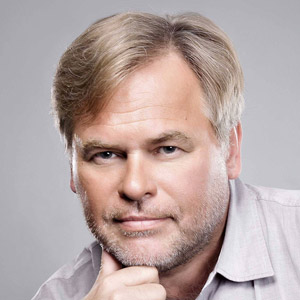 EUGENE KASPERSKY
CEO, Kaspersky
I was thrilled to find out that the next Starmus will be hosted in Armenia! All my passions will coincide – science, music and beautiful wild nature! All the Starmus conferences I've attended were an intellectual delight – distinguished scientists and astronauts sharing their knowledge and experience, doubled with the pleasure of seeing live performances of world-renowned artists. And Armenia is beyond dispute a hidden travel gem with beautiful volcanoes, lakes and valleys. I highly recommend everyone to use this opportunity to combine pleasure… – with even more pleasure! Come to Starmus VI and see for yourself!