March 7, 2019
Exclusive concert-lecture by Nobel laureate May-Britt Moser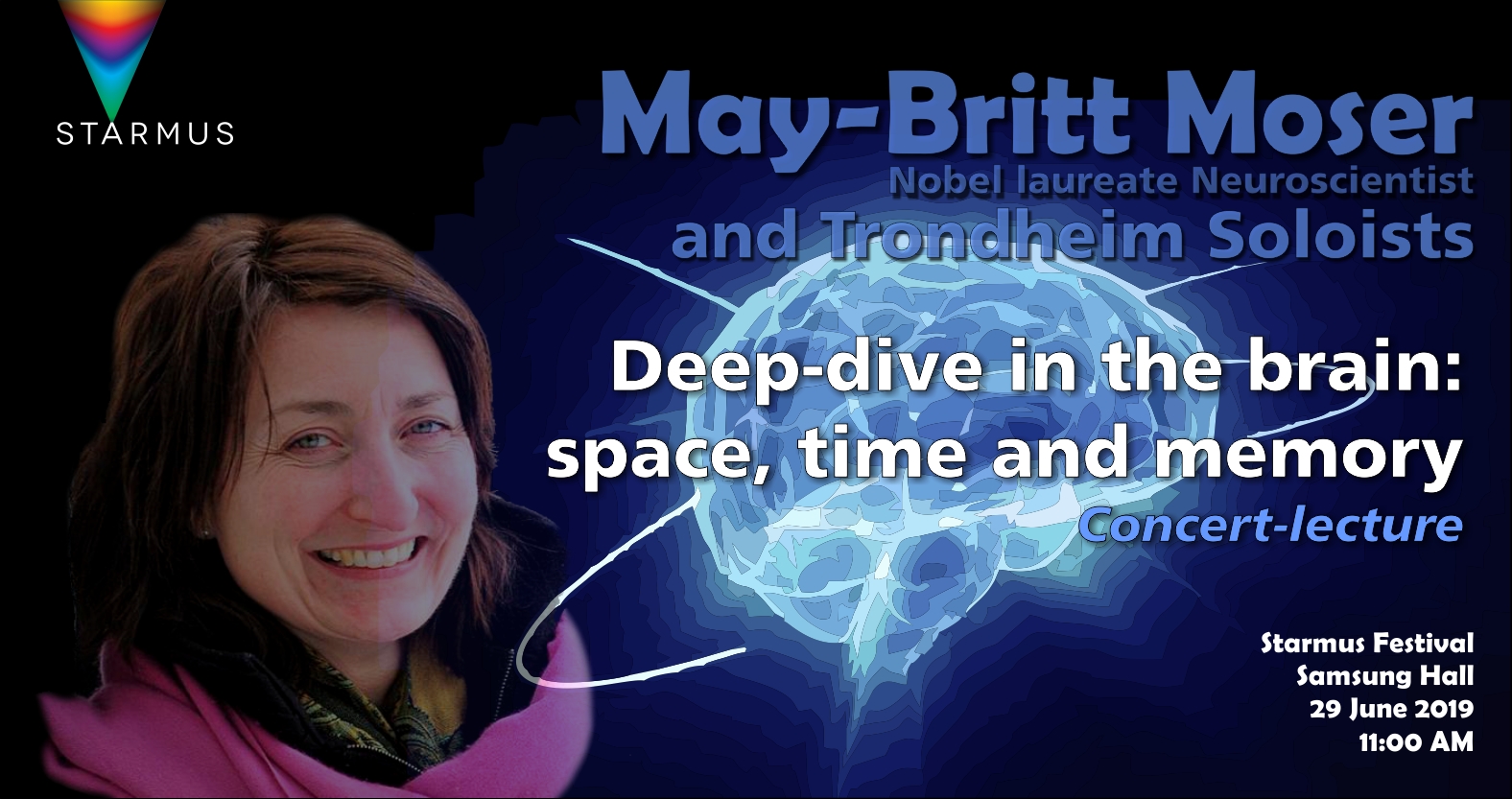 Using neuroscience to visualize how our memory works -  even more specific - how our memory cells work, Prof. May Brit Moser (Nobel laureate) will take STARMUS V guests through a miraculous musical journey of our brains. Visually stunning and musically captivating, Trondheim violinists will guide the journey. 
This is an incredible opportunity to view a Nobel laureate performing a concert-lecture with Grammy-awarded musicians on stage, LIVE. Prof. Moser and her concert are a tremendous addition of art and science at STARMUS V.
Have you ever wondered how your brain makes who you are, how you feel and makes your memories available to you? In Moser's talk, she will invite you to a journey deep into the brain and explore single brain cells and tell how they contribute to our memory for events. If such cells are damaged we will be lost, we cannot time tag events and we do not remember what just happened. The story about the brain is illustrated with music and film. Enjoy!
May-Britt Moser