March 29, 2019
The STARMUS Interview: Edvard Moser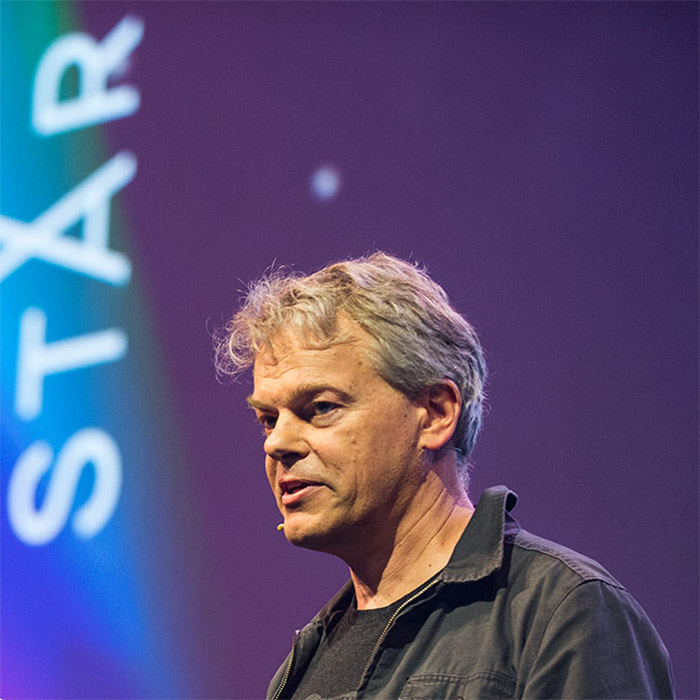 Director of the Kavli Institute for Systems Neuroscience at the Norwegian University of Science and Technology in Trondheim, Nobel Prize winner and favourite Starmus speaker, Professor Moser has agreed to answer three short questions about Starmus, science communication and our role in the future of the planet. We are sure you will enjoy it!
Q.: What's so special about Starmus?
A.: It is all embedded in the name of Starmus. First, it is the global concept of the festival – the integration of science, music and art. Participating at Starmus is an experience for the entire brain and body – presentations of the latest advances, and discussions about interesting topics, are mixed with spectacular concerts in an integrated unity. Second, Starmus gives participants the opportunity to meet and listen to those who made the biggest discoveries in science and maybe even meet some of them. I know of no other science festival where so many of the world´s gamechangers are present at the same time.
Q.: Many people, especially those attending Starmus for the first time, are interested mainly in meeting the speakers, talking to them personally, asking for an autograph, taking a selfie… What would you recommend to someone who attends Starmus for the first time?
A.: Just to go with an open mind – sit back to listen and enjoy. Talk to some of them if you get a chance. Stay throughout the meeting and listen particularly to presentations in some of the sciences you are less familiar with.
Q.: Can you recommend one thing every person on the planet can do to improve our future?
A.: Use your voting rights to make sure the world is led by people who take science seriously and are willing to use its findings – such as on climate change – to save and improve the world for future generations.
Thank you, Professor Moser!