April 4, 2019
THE STARMUS INTERVIEW: ROBERT WILSON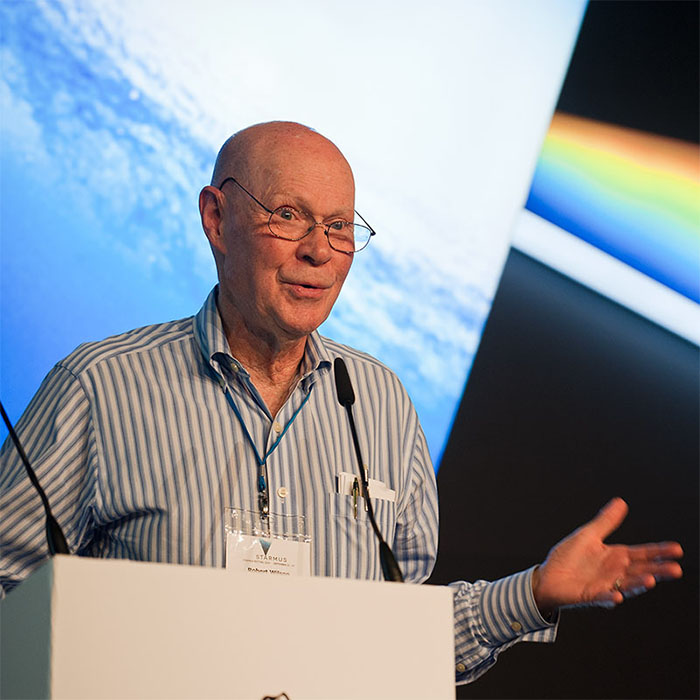 Our distinguished speakers keep contributing new ideas and insights even outside the festival! Professor Robert Wilson agreed to answer the three Starmus questions and share his ideas with our community.
Q.: What's so special about Starmus?
A.: It is an exciting combination of intellectual exploration with music and other entertainment - and so many famous people to meet and talk with!
Q.: Many people, especially those attending Starmus for the first time, are interested mainly in meeting the speakers, talking to them personally, asking for an autograph, taking a selfie… What would you recommend to someone who attends Starmus for the first time?
A.: Take the time to talk with the people you are interested in.  Don't just hit and run for a photo op.
Q.: Can you recommend one thing every person on the planet can do to improve our future?
A.: Global warming is the greatest challenge for our generation.  Each of us should reduce our carbon footprint as much as possible and, more importantly, persuade our governments to take meaningful action.  Research into clean energy generation, storage and reliable distribution is very important.
Thank you, Professor Wilson!