April 1, 2019
Early-bird registration hasn't ended yet!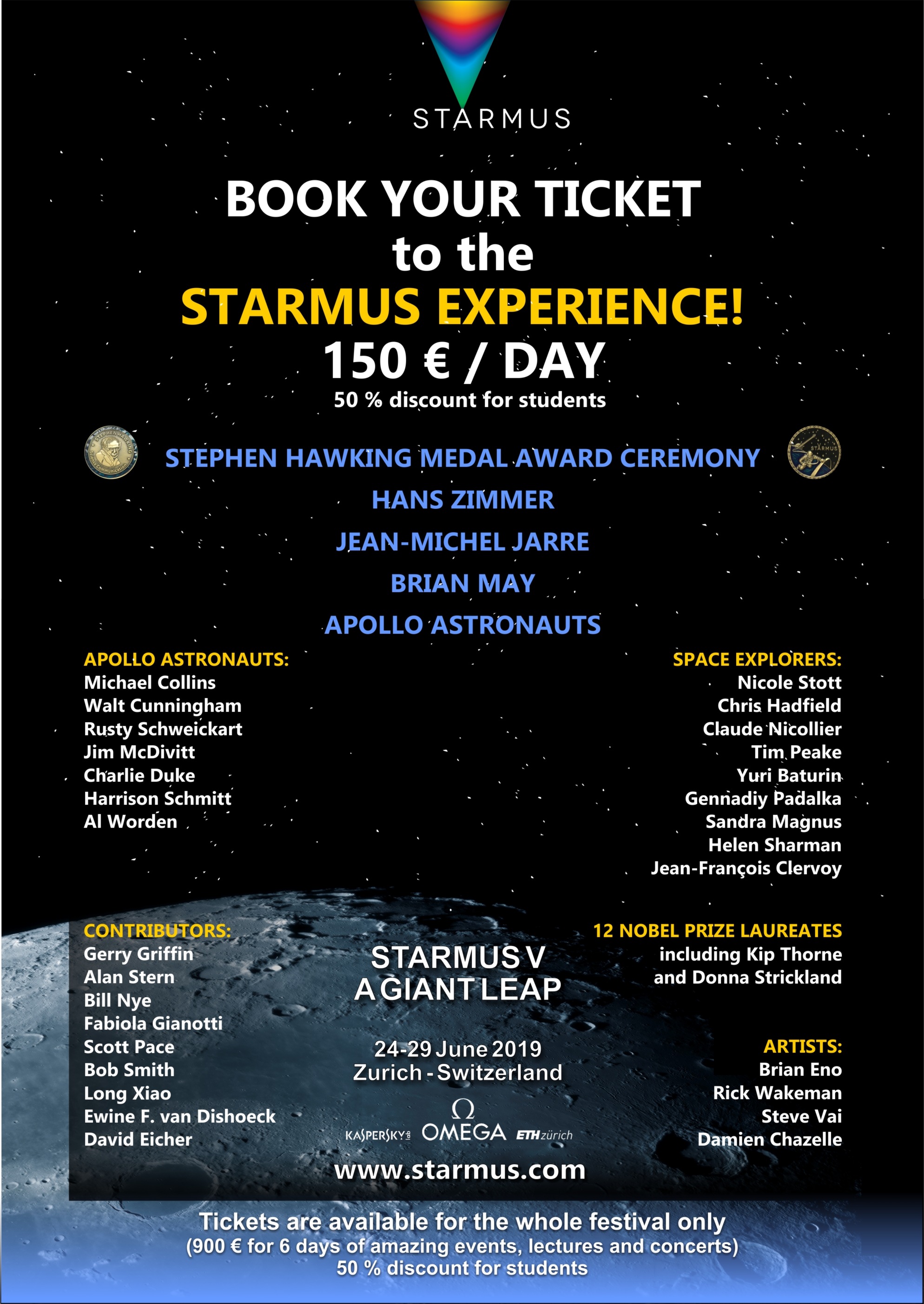 Dear Starmus Community!
We are aware that not all Starmus fans have had the opportunity to hop on the early-bird price train, that is why we have awesome news for you! If you have not bought your Starmus tickets yet, there is still a chance to buy them at the best price. The early-bird price will be kept until the end of April, so grab your seats and prepare for the Starmus experience!