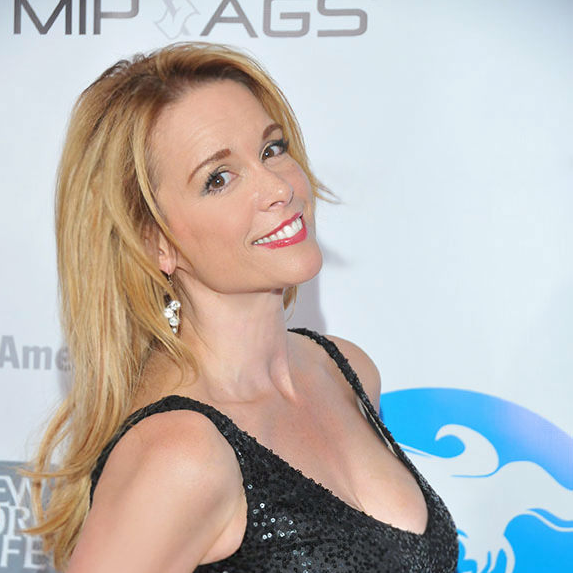 Best known for her breakout roles on Star Trek: Deep Space Nine, The Flash, Doctor Who Big Finish and her title role in its spin-off, Vienna, Chase Masterson sees her career as one link in a more encompassing mission: using the phenomenal power of pop culture to mobilize empathy, resilience, and compassion.

As seen in Rolling Stone, CBS News, and the Los Angeles Times, Chase produced and hosted the first human rights rallies ever at pop culture conventions, at San Diego Comic-Con and New York Comic Con in 2018, creating a groundbreaking intersection between onscreen and real-world heroism.

Chase has spoken twice at the United Nations Headquarters regarding her work as Founder and CEO of the Pop Culture Hero Coalition, the first non-profit organization to use TV, comics, and film to teach heroism over bullying, racism, misogyny, LGBTQIA-bullying, cyberbullying, and other forms of injustice. She has presented at UNESCO Headquarters in Paris, has spoken at the World Anti-Bullying Forum, Hero Roundtable, and Story Collider, and is featured at pop culture conventions world-wide.

Chase leads the Coalition's multi-platform outreach teams, which include pop-culture-fluent psychologists and experts in their groundbreaking Heroic Journey Curriculum, under the direction of Co-Founder and award-winning author Carrie Goldman. The Coalition featured the United Nations, Amnesty International, the NOH8 Campaign, the Anti-Defamation League, the ACLU, and other justice organizations at their first pop culture convention appearances. Chase led the Coalition's psychologists to create all of the children's programming for the Women's March Convention in 2017.

Chase is also producer of the Coalition's SuperKids!, an interactive comic for hospitalized children, helping them process and deconstruct loneliness, anxiety, depression, and fear. SuperKids! has been translated and be distributed in Germany, Spain, Mexico, and Italy in 2019.

Chase has closely mentored former gang members at Homeboy Industries in Los Angeles since 2008, helping to replace cycles of violence, and a chronic absence of hope, with mental health skills, treatment, jobs, education, and transformation.

Chase's TV work includes Co-Hosting on NBC with Ryan Seacrest and on SyFy with Scott Mantz, as well as roles opposite Bruce Campbell and Jerry O'Connell. She hosted the popular weekly radio show The Fandom featuring interviews with William Shatner, Joss Whedon, George Takei, Bruce Campbell, and Mark Hamill. Chase served as Executive Producer of ManiaFest, which featured appearances by Stan Lee and other genre icons. Chase was a Guest Star on the "Hell and High Water" episode of ER, which broke all records for primetime viewership, and which won the show the Emmy.

As featured on the cover of Back Stage Magazine, Chase served as sole Producer of the critically acclaimed Yesterday Was a Lie, a multi-award-winning sci-fi film noir feature shot in classic black-and-white in which she also starred as a mysterious jazz singer. The film was released by Entertainment One, and the LA Femme Film Festival awarded Chase with Best Feature Film Producer.

Chase served as Executive Producer on Through Your Eyes, a documentary about Houston-based deafblind triplets Zoe, Emma, and Sophie Tucker, with all producer profits going to benefit the 7-year old girls.

Chase stars in Manipulation and Je Suis Auto, feature films due out in 2019.

She will be speaking at TEDxVienna in October 2019 and has been named an Artist in Residence at the MuseumsQuartier in Vienna for 2019, an opportunity she is using to create a virtual reality program to teach empathy and compassion to children 5-12 years old, toward creating systemic change.

Chase is a singer and multi-CD recording artist who has performed at the Sofiensale in Vienna, Catalina Jazz Club and City Walk in Los Angeles, and regularly in Las Vegas and venues worldwide, featuring renditions of classic science fiction movie themes and space-related music by her band, AD ASTRA!