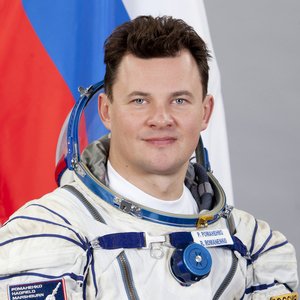 speaker
Roman Romanenko
Cosmonaut
Roman Yurievich Romanenko (Major, Russian Air Force; Russian: Роман Юрьевич Романенко; born August 9, 1971) is a retiredcosmonaut at the Yuri Gagarin Cosmonaut Training Center.
After graduation from Star City high school in 1986, Romanenko entered the Leningrad Suvorov military school, from which he graduated in 1988. In 1988, he entered the Chernigov High Air Force School for pilots, from which he graduated in 1992 as a pilot-engineer.
Following graduation from pilot school Romanenko served as a second commander in the Air Force. He flew L-39 and Tu-134 aircraft. Romanenko has logged over 500 hours of flight time. He is a Class 3 Air Force pilot.
On May 6, 2010, Romanenko was awarded the Hero of the Russian Federation medal by the decree of the Russian President Dmitry Medvedev.He was also awarded the honorary title Pilot-Cosmonaut of the Russian Federation.